All our rooms and the pub­lic areas are air-con­di­tioned.
In hotel lob­by and break­fast rooms are installed "ozonos" air fil­ters.
There are 14 com­plete­ly and 7 par­tial­ly ren­o­vat­ed rooms at your dis­pos­al.
Since March 2022, our com­plete­ly redesigned break­fast area awaits you.
BOOK DIRECT­LY WITH US UNDER +49 (0)6202 — 27770 AND GET THE BEST PRICES!
Our recep­tion desk is at your ser­vice from Mon to Thurs from 7.30 AM to 9.30 PM and from Fri to Sun from 8.00 AM to 6.00 PM.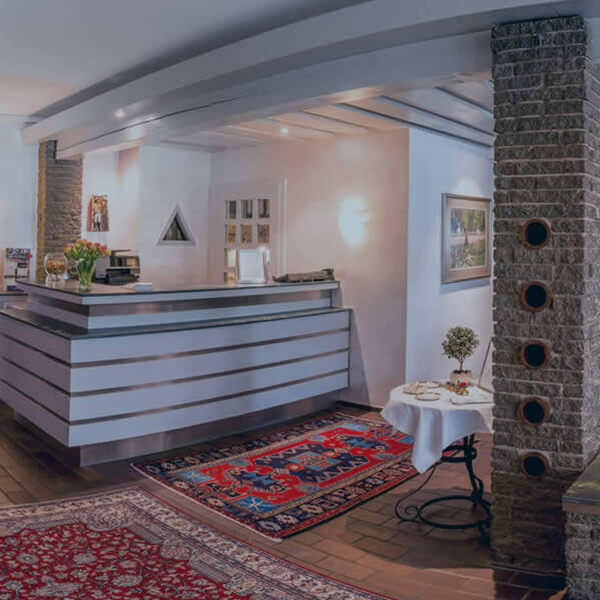 Info for guests
Every­thing impor­tant at a glance!